Using a VPN is not a big deal but finding the best one is. Among the multiple VPN services, provider users get confused! So to find the best one here we conduct data on the Difference Between SurfShark Vs ProtonVPN.
Both are valuable VPN service providers with excellent potential. But most of the users find it difficult while choosing the best one between both.
So go deep down in the content to compare SurfShark Vs ProtonVPN.
Star Rating of SurfShark vs Proton VPN
Before going through the services, prices, and features comparison let's know about the star rating.
According to Trustpilot, users who review the Surfshark VPN score 5 out of 5 stars. It indicates that the services of Surfshark are excellent for users. Users will get valuable services that make all online browsing, streaming, and other activities anonymous.
The Trustpilot users rated ProtonVPN services 4.5 out of 5 stars. Because of its high prices, daily home users do not find this software worthy.
This is the only reason the ProtonVPN start rating is 0.5 low as compared to SurfShark.
Comparison of Surfshark Vs ProtonVPN
The rating of the company is excellent both are the best VPN service, providers. But to find the few differences between them let's find the difference between ProtonVPN Vs Surfshark VPN.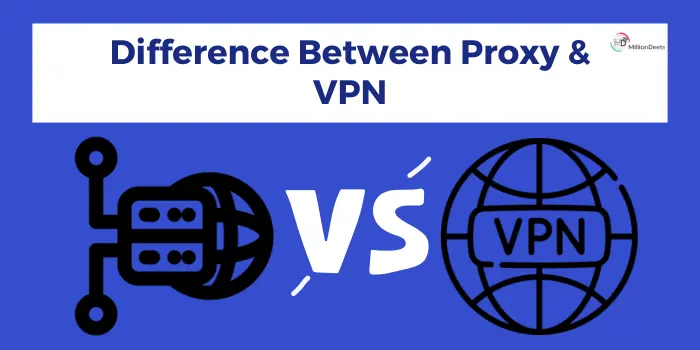 SurfShark 82% Off Discount Deal + 2 Months Free
Get two months free with 82% off Surfshark VPN discount deal. Exclusive saving deal for saving.
Price comparison Of SurfShak VPN And ProtonVPN
Before knowing the features of each software let's figure out which one costs you reasonably. Because the budget of the users matters a lot.
In short first, we explain that ProtonVPN is quite expensive compared to SurfShark.
Surfshark Plans
SurfShark offers three different plans according to the need of the users. The services are divided into three plans with great savings offers.
SurfShark 1 Month Plans – Surfshark VPN 30 days plan costs $12.95/mo* without any saving offers.
SurfShark 6 Months Plans – The plan costs $6.49/mo* and 6-month plan bills cost $38.94.
SurfShark 24 Months Plans – Long-term investor can easily invest their money in this plan. It cost $2.30/mo* and the 2-year bill cost $59.76.
ProtonVPN Plans
ProtonVPN is free to use for users with limited servers and locations. But for the paid services it offers three different plans.
Basic Plan – The basic plan costs $4/mo* and $48 for a year. In the basic plans, you will get 400 + server locations in 40 Countries.
Plus – The plus plan has more than 1500 servers in 63 countries. The plan cost $8/mo* and costs $96/year. In this plan, you will find many more amazing features too.
Visionary Plan – In this plan, you will receive all the features of the ProtonVPN Plus plan with the extra quality of the ProtonMail Visionary Account. The plan costs $24/mo* and yearly it cost $288/yr.
Features Comparison Of SurfShark Vs ProtonVPN
The features of SurfShark VPN and ProtonVPN are really very appreciated. But as compared to cost the features of ProtonVPN and SurfSahrk VPN also differ.
| | | |
| --- | --- | --- |
| Features | SurfShark VPN | Proton VPN |
| Countries | 65+ Countries Server that makes your browsing secure. | 44+ Countries in Basic Plans &more than this in other plans. |
| No. Of Servers | More than 3200 servers for anonymous Browsing | 1500 Servers for secure browsing |
| Bandwidth | Unlimited | Unlimited |
| Device Support | Support Unlimited Device Connection at a time | Connect 10 devices simultaneously. |
| Speed Level | Excellent Speed if you browse with SurfShark VPN servers. | The ProtonVPN server needs improvement in its server speed. |
| Support Streaming Platforms | Yes, It supports Netflix, Amazon Prime, Hulu, and many other platforms. | It also supports various platforms but only with the paid version. |
| P2P Capability | To use this VPN for Torrenting without any limit | It offers you unlimited Torrenting. |
| Best Feature | Unlimited Devices connection on various devices | ProtonMail Extra Advantages |
| Supportive Encryption Mode | 256-bit AES | 256-bit AES |
| No Log Policy | SurfShark provides a no-log policy which means your activity and logins are safe. | ProtonVPN is 100% safe with the Zero log policy. |
| Special Features | Whitelister Split Tunneling Mode | Built-in Tor Support |
| Money Back Guarantee | Do Not Provide a Money-back Guarantee | Offers 30 Days Money Back Guarantee |
| Payment Options | Visa, PayPal, Mastercard, American Express, Discover, Bitcoins | PayPal, Mastercard, American Express, Discover, Visa |
| Device Support | Windows, OS X, Android, iOS, Router | Windows, OS X, Linux, Android, iOS |
What's My Opinion on ProtonVPN Vs SurfShark?
If you are going to choose a VPN software through my choice then I am going to recommend Surfshark. Surfshark is best compared to ProtonVPN because of its reasonable prices and features. You can connect unlimited devices at a time to browse the internet safely and anonymously.
Conclusion – Compare SurfShark vs ProtonVPN
ProtonVPN and Surfshark both are the best VPN software to browse anonymously. But if you are looking for the best one at a budget cost then Surfshark is the best software. This will keep your personal information safe and work with unlimited devices at a time.
Frequently Asked Questions
Which one is best for streaming Proton VPN or Surfshark VPN?
SurfShark is the best VPN for streaming because of its multiple-device support. It supports multiple streaming platforms which makes this software the best choice.
Do they both provide a no-log policy?
Yes, Both Surfshark and ProtonVPN offer a no-log policy that keeps your all private information safe.