With the rise of the internet and its users, security, and privacy have become extremely important in today's world. Cyber threats and online surveillance are so common nowadays that people are moving towards proxy servers and VPNs for safer internet access. However, till we don't understand the difference between Proxy and VPN, it is difficult to choose among the various options available in the market for both.
In this article, we'll explore VPNs, Proxy, and their pros and cons. This will help you choose the best option basis your needs and preference. So, buckle up and get ready.
Table of Contents
Introduction Of Proxy and VPN
A Proxy server works as an intermediary between your device and the internet. When you are using a Proxy then you can easily browse the internet without revealing your IP address.
A VPN is very much similar to a proxy server and it is known as Virtual Private Network. With the help of a VPN, you can change your country server and keep your IP address encrypted. Usually, VPNs are used to access banned content. It creates a safe tunnel between your device and the internet to encrypt your data routes.
Both VPN and Proxy can be used to hide your identity or location while uploading or downloading data over the Internet. But there are a few major differences which are as follows:
| | |
| --- | --- |
| Proxy | VPN |
| A proxy server only encrypts the traffic going to and from your browser | A VPN encrypts all the traffic on your device |
| A proxy server can be configured to work with specific applications | A VPN is designed to work with all the applications on your device |
| A proxy server cannot route your data through a secure tunnel | A VPN server can route your data through a secure tunnel |
| A proxy server is faster but less secure | A VPN is comparatively slower but more secure |
Comparison between Proxy and VPN
How Do Proxies and VPNs Work?
When you are willing to do anonymous browsing or surfing then you will find many options. But among many options, the best and most popular ways are proxies and VPNs. With the help of proxies and VPNs, you can browse the internet safely without facing any trouble. But before using its let's know about the major difference between proxy and VPN.
Proxy Server
Proxy server work as a middleman between your internet and your computer. When you access any website over the internet through a proxy, the proxy sends the request on your behalf and then returns the response to you. If you are using a Proxy server then this means that your IP is nondetectable and no one can find what you are doing. When you choose the proxy then you will find types of proxies according to your need.
VPN (Virtual Private Network)
VPN on the other hand can be used by any smart device which has internet access and the ability to browse the web. Unlike a Proxy, a VPN gets activated on a computer once and will keep you anonymous throughout the time till it is active. This is done by creating an encrypted tunnel between your computer and the VPN server. This means all that traffic is routed through the VPN server instead of your IP address making it impossible to track you.
Additionally, a VPN can also help you bypass geo-restrictions. If you are trying to access a website that is only available in a specific country, you can do so with the help of a good VPN easily. Also, if you want to enhance your experience, consider learning how to master VPN configuration. You can surely experience improved performance with the help of the same.
If you are willing to purchase any kind of VPN at a budget cost then you can find the best deal from the below mentioned= offers:-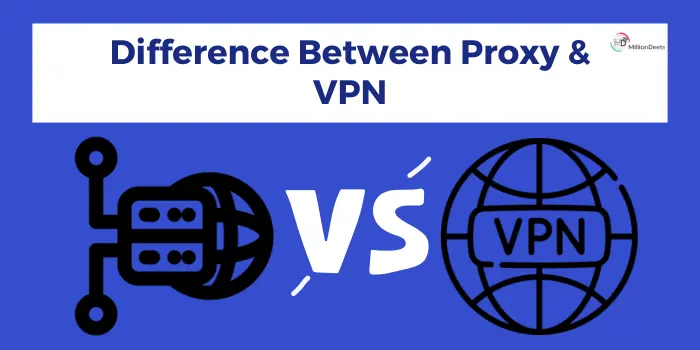 NordVN 2 Year + 59% Off Deal
Grab the deal now and save 59% on a two-year plan with extra subscription time. Limited time offer for buyers.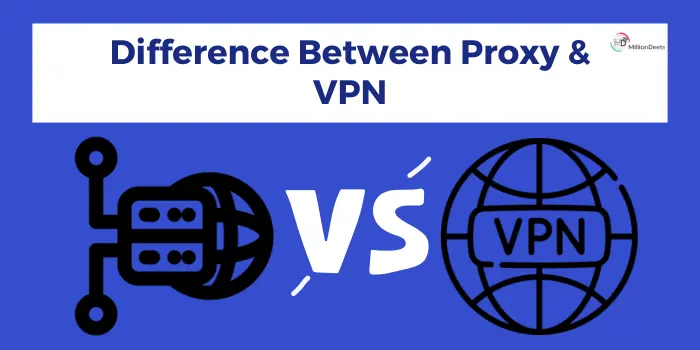 SurfShark 82% Off Discount Deal + 2 Months Free
Get two months free with an 82% off Surfshark VPN discount deal. Exclusive saving deal for saving.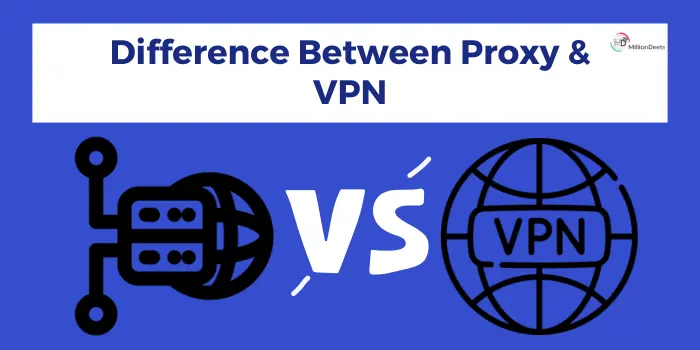 CyberGhost VPN 84% Off Discount Offer
Grab the deal now and save 84% on the purchases of 3 years plan & get 3 months free subscription.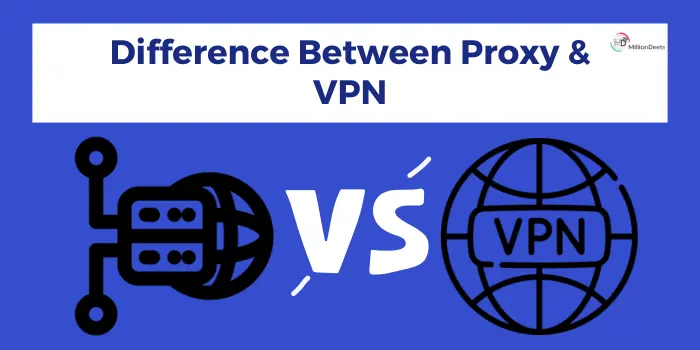 ExpressVPN 50% Off Coupon Code
Get an instant 50% Off discount on the ExpressVPN subscription with 3 months of free services.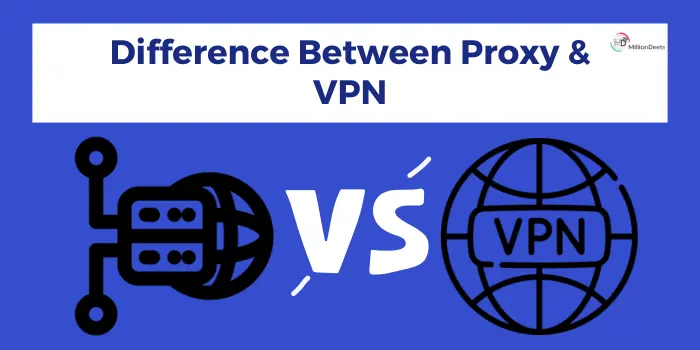 Atlas VPN 83% Off Discount Deal
The offer is valid for a limited time. So grab the deal now and save up to 83% on the Atlas VPN purchases.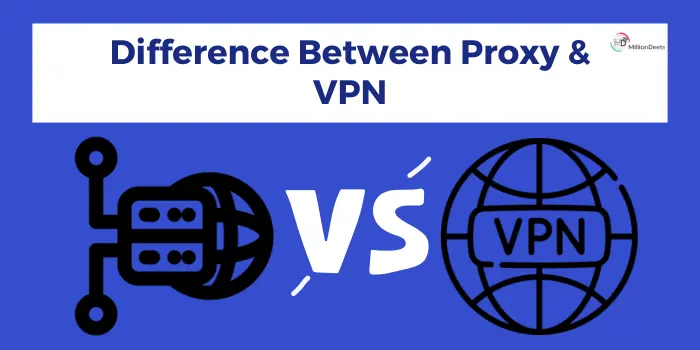 PrivadoVPN 77% Off Discount Deal
Grab the deal now and apply PrivadoVPN 77% Off discount deal for all buyers.
Pros and Cons between Proxy and VPN
There are a few key features of both proxies and VPNs. This can make either of the options more appealing to different individuals. Here are some pros and cons of each option:
Proxy
A Proxy is comparatively less expensive than a VPN
A Proxy can be set up very easily unlike a manual VPN which requires basic knowledge.
Proxies can provide you with basic security but they can't make you anonymous entirely. This means your ISP can still see what you are doing and so can someone who is snooping on you.
A proxy server is usually located in one specific county. You don't have the feasibility to bounce your IP location as you will.
VPN
A VPN is much more complex to set up as compared to a Proxy. However, paid options are relatively more straightforward and can be accessed easily by downloading software on your device.
VPNs are usually expensive if you need total security. However, free VPNs are also available but with degraded speed and security.
A VPN maintains complete anonymity. The data is completely encrypted, which means no one shall be able to track your activities. Not even your ISP.
Comparison of the Two: Which Is Better?
When we analyze the difference between proxy and VPN. We often understand that both serve a similar nature yet have different purposes. While both of them are used to route the traffic through a third-party server. A proxy simply serves the purpose of forwarding the request from your browser to specific websites which you have set up. While a VPN encrypts all of your traffic and routes it through a secured VPN tunnel.
So, which is better? It completely depends on your requirements. If you are just trying to block a website or hire your IP address, a proxy is a good option. But if you want complete anonymity, online security, and privacy then VPN is a better choice.
Conclusion: Difference between Proxy and VPN
In conclusion, it can be said that identifying the difference between Proxy and VPN is extremely important to choose the best one for your personal and business needs. Both offer great features but also have various disadvantages. You have to analyze your requirement and then choose the best option basis the same. This way you shall be able to make the right decision and use the internet more securely with complete privacy.
FAQs: Difference Between Proxy and VPN
Is a Proxy Server the Same as a VPN?
Proxy servers are not similar just to VPN. While a proxy can only encrypt the IP address of a single website or application. VPNs are designed to encrypt all the web activities of a device.
Are Proxy Servers Safe?
Proxy servers are usually safe as you won't get any kind of viruses while using the same. You can also encrypt your IP for a specific website or application.