Many people want to invest money in different investment tools. Recently, Cryptocurrency emerged as one of the most preferred ways of investment among young investors. However, people are still confused about where to buy cryptos. If you are still searching for where to buy cryptocurrency, below are the Best Platforms to buy cryptocurrency in India. By following any of the given recommendations you shall be able to trade your favourite cryptocurrencies. You can buy any of the popular Cryptos like Bitcoin, Ethereum, Dogecoin, Wink, and many more.
Table of Contents
About Cryptocurrency
Recently the cryptocurrency market has seen a lot of boosts and the same was growing at an astonishing speed. The bull run came to an end when the Chinese government imposed a ban on cryptocurrency trading and Bitcoin mining in china.
El Salvador became the first country to consider bitcoin as a legal tender. Also, The overturning of the supreme court ban on cryptocurrency played a major role. It created more hype and adoption of cryptocurrency In India. No wonder why more people are getting interested in cryptos.
The crypto market has always been highly volatile. If you look at the overall performance of the market, It has always been beneficial for those who invested wisely. People who held their investments for a long time despite various rumours and challenges got benefited the most.
Here are the top 5 best apps and websites to buy cryptocurrencies in India.
List Of Best Platforms to Trade Cryptos in India
Below are a few of the best crypto trading platforms which can be used by Indian traders.
Wazirx– It is one of the best safest places to buy cryptos like Bitcoin, Ethereum, etc

CoinDCX- The largest and safest place with various diverse suites of financial products

Coin switch Kuber- Sign up and start investing with just 100 Rupees

Zebpay- Oldest and one of the most trustworthy platforms to trade cryptos.

Unocoin- It is a fine choice for the Indian user to trade at

ease.
WazirX – Best Platforms To Buy CryptoCurrency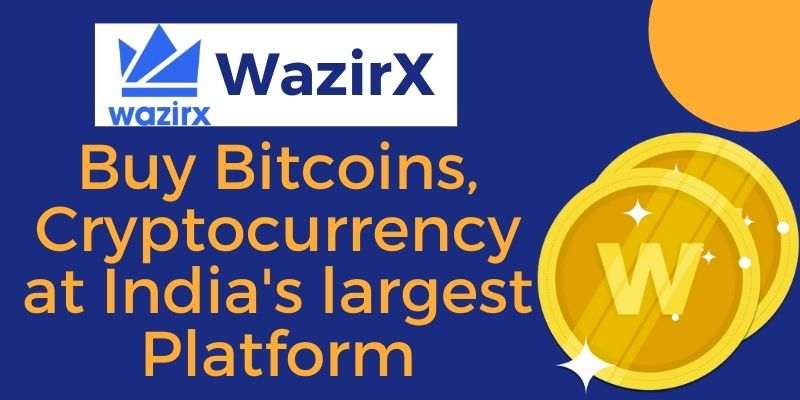 Wazirx was founded by Nishal Shetty in 2018. It became one of the most popular apps among Indian traders for trading crypto in India. The firm was based out of Mumbai and the same was taken over by Binance Holdings. Binance is currently the best app to trade crypto by trading volume.
Wazirx is an easy-to-use platform with various options for depositing INR-based capital through bank accounts or UPI. Further, These funds can be used to buy various cryptocurrencies available on the platform for trading purposes. The withdrawal process is also as simple as depositing the money. As soon as any withdrawal request is placed, The user needs to follow a few easy verification steps. The funds get instantly credited into the bank account of the user post verification of necessary details.
Another key feature of the app is its user-friendly and non-techie interface. The app provides an open order book system that can be used to buy and sell cryptos conveniently. It also provides an organized and integrated charting tool that helps users in analyzing the price or trends of the market. The same is also useful to analyze the overall historical data of the altcoins.
Wazirx also provides a P2P transaction engine to its users. It is useful for those investors who are willing to buy or sell USDT directly to/ from each other through the P2P process which is almost free from any additional trading charges. The platform consists of more than 75+ tokens available for trading through INR, USDT, BTC, or WRX. The deposit and withdrawal charges of the platform are very nominal and may vary from time to time.
CoinDCX – Easy To Trade Altcoins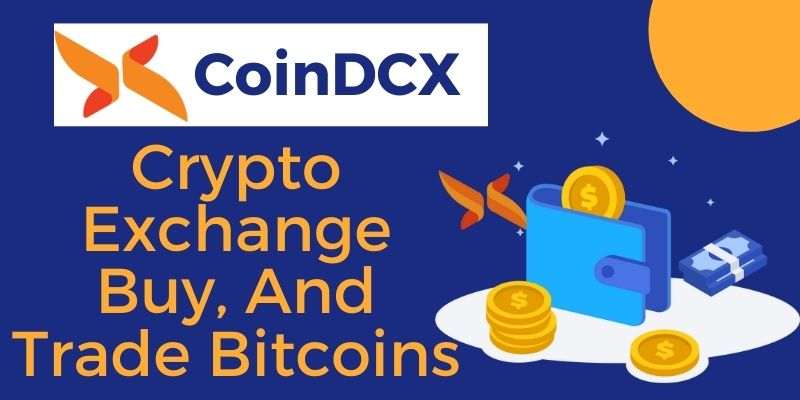 With a tremendous growth of almost 40%+ between 2018-2021, CoinDCX turned out to be a promising startup. It provides an awesome crypto trading platform to its users in India. The platform also aims at providing the best security features to its traders by using cutting-edge security processes and insurance protection.
While CoinDCX ensures instant fiat-to-crypto conversion, The platform has also launched an additional spin-off called DCXInsta, enabling fiat-crypto buying and selling.
The platform aims at providing a various diverse suite of financial products to its users. Easy to say why it is considered one of the most innovative and smart crypto trading platforms.
Read – How to write 50 million in number
CoinSwitch Kuber – Buy & Sell Crypto Currencies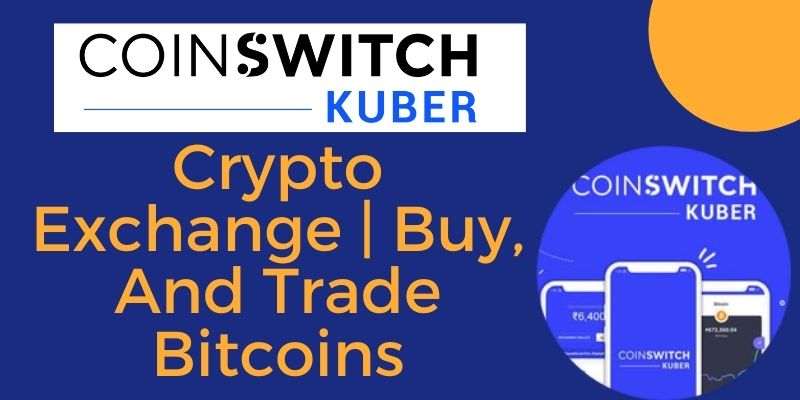 CoinSwitch is another very promising and fast-growing crypto trading app for traders in India. With the growing crypto trading scenario in India, The founder of the platform Ashish Singhal and the team analyzed the opportunity and gained the mover's advantage. They advertise their app on various platforms like TV, YouTube, and many other OTT platforms. The hoardings of the app could also be seen during the IPL season 2021 matches. By doing so, the platform experienced almost 4 times more surges in the new registration of traders.
CoinSwitch provides a very easy and clean app interface to its users. It is simple and stable with regard to crypto trading. The users can instantly start trading as soon as they set up their accounts on the app. Surely the app can be used by all kinds of traders, be newbies or advanced traders.
Zebpay – Global Platform to Sell & Buy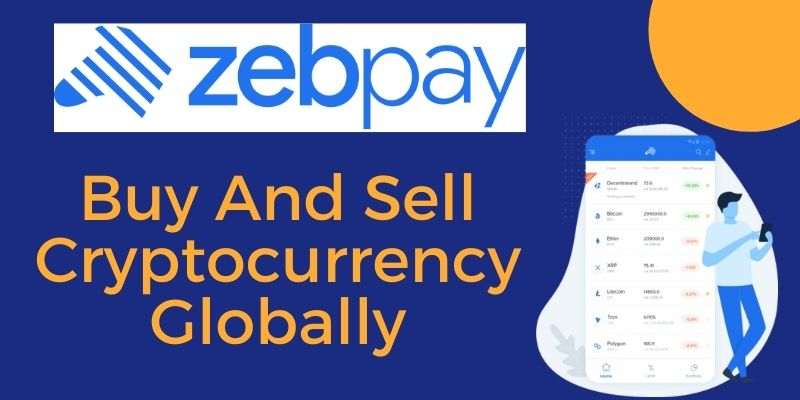 With the advantage of old traders and the goodwill of the platform. Zebpay was easily able to re-establish itself among the Indian traders. This is one of the oldest and most credible platforms for trading cryptos preferred by many Indian traders/Investors.
Founded in 2014, Zebpay is based out of Singapore and its Indian operations were carried out from Ahmedabad until the government of India decided to declare cryptocurrency as "Not a legal tender". After the hearing in the Supreme court in favour of crypto trading in India, The platform came back strong and started its operation back in India in 2020.
The platform consists of more than 3 million registered and almost 50% active users. Zebpay is considered one of the most trusted and credible trading platforms. The easy-to-use interface and awesome features along with very nominal trading charges make this platform one of the most popular options among Indian investors.

Unocoin – India's Leading Platform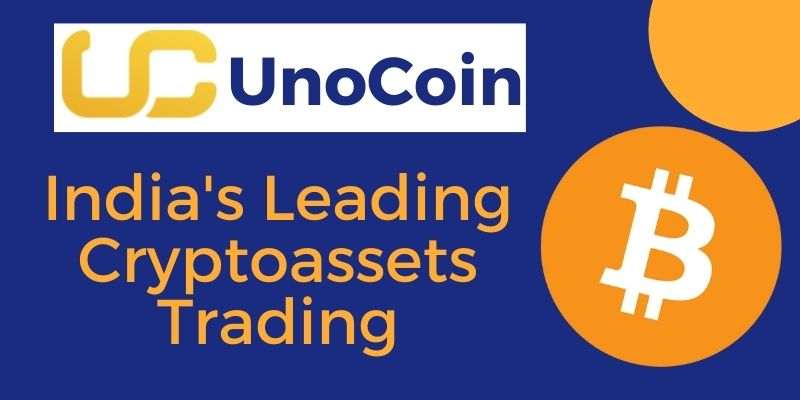 Unocoin is another very promising user-friendly and trusted crypto trading platform. The users enjoy nominal trading fees the most. Having a highly informative user interface, and features like live price tracking and automatic purchase and sale through frequency settings.
The app also allows its users to do basic transactions like mobile and DTH recharge through cryptocurrency. Quite exciting, Isn't it?
Conclusion- Best Places To Buy & Sell Cryptocurrency In India
So, guys, These were a few top recommendations for people in India who are looking forward to investing their hard-earned money in cryptocurrency. There are a few more international apps/websites as well like coinbase, Kraken, and many more. However considering the easy-to-use interface of the above-stated websites, It is highly recommended to opt for an Indian exchange to trade cryptos. If you are new to the cryptos market and looking for easy and convenient options, the Above platforms are surely worth a try.